About Indian Brave Hearts
Indian Bravehearts from the platform of Gaurav Award sensitized the people on the Importance Providing last rites to unclaimed dead bodies and Regarding Importance of Organ Donation in India NGO believe that serving humanity is an unending process and each one of us needs to come and serve these causes in their own capacities. There is lot of potential in the world today if we encourage, celebrate and collaborate by appreciating talents through National Gaurav Award in different segments Stree Gaurav Award 2021 (Women Empowerment ) Delhi Gaurav Award ( Achievers of Delhi both Organizations & Individuals ) National Gaurav Award 2021 Exceptional Organizations & Individuals working for the betterment of the Nation and International Gaurav Award 2021 is for NRI, People of Indian Origins or Indians with Dual Citizenship who have brought fame for India , we can change the world for a better place and carry the objective to masses through our awardees and audience , that It responsibility of the citizen last rites are given to the unclaimed dead bodies and the importance of Organ Donation in India , together we can work towards the healthy and happy Globe .
Indian Brave Hearts is an ISO certified NGO that ensures that the dignified last rites are given to the unclaimed dead bodies and IBH appeals to the citizens to see that all such unclaimed dead bodies should be given the last rites, To take our cause to every corner we want all the fortune souls to come together. We have instituted the award program Gaurav Awards to encourage and celebrating the individual and collective potential of people and society. Indian Bravehearts aims at harness the energies and potential of citizens of the India for making the world a better place to live with compassion, peace and dignity. We believe that, ultimately, humanity is one on this small planet is our home. To salute the agents of change at familial, local, national and international levels of society. We have a mission to make excellence in public service and social accountability a movement in India where deserving personalities and Institutions felicitated and are connected with Indian Braveheart so that the message of providing last rites and giving last rites is spread in such a way that it becomes a mission that no unclaimed dead body is left unattended.
Event Speakers
Dorem ipsum dolor sitIncidunt laborum beatae earum nihil onsequuntur officia
Mehul Panwar Collage Student
Motivational Speaker & Awardee

Speaker2
Motivational Speaker

Speaker3
Motivational Speaker

Speaker4
Motivational Speaker

Speaker5
Motivational Speaker

Speaker6
Motivational Speaker

Speaker7
Motivational Speaker

Speaker8
Motivational Speaker
6th National Gaurav Award 2020
Saluting the Spirit of Nation
Thuday, Jan 30 2020 :
Welcome
9:30am – 6:00pm
Details
1:00pm – 2:00pm
Plenary Hall Maulana Azad Road, New Delhi-110011
Leading Personality, Voice Of India
Post Box No. 7386, New Delhi-110065(India)
Supporters, Sponsors & Partners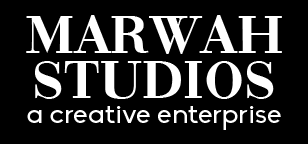 https://www.youtube.com/watch?v=MLDLeaXSM5ghttps://www.youtube.com/watch?v=sx20OS-tV5c